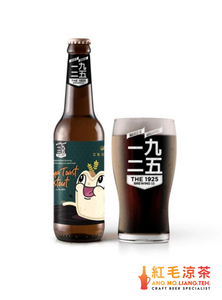 ✔ Authorised Retailer
This stout is brewed using surplus fresh bread provided by Redmart. Kaya Toast Stout is a collaboration beer proudly brewed locally by The 1925 Brewing Co. and Crust. Enjoy the sweet aromas of pandan and coconut, followed by the light caramel profile of bread and creaminess and roasted notes of the stout. A traditional dish served non-traditionally, this beer is essentially a Singaporean breakfast in a bottle!
Recommended Serving Temperature:  7 - 11°C
Food Pairing: Rich, Savoury and Spicy Singaporean Foods
Note: This product is delivered by Ang Mo Liang Teh. Please direct any shipping-related feedback or enquiries to them at cheers@amlt.sg.