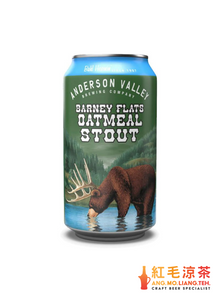 ✔ Authorised Retailer
Pours a deep coloured ebony with voluptuous mahogany head, the Anderson Valley Barney Flats Oatmeal Stout gives off a bold and roasty flavour that is expected from serious beer drinkers. Take a whiff and you'll get the aromas of freshly baked bread, coupled with espresso and dried cherries, with rich toffee flavours and a creamy mouth feel to create an unparalleled drinking experience. 
Recommended Temperature: 13 - 16°C
Food Pairing: French onion soup, pulled pork sliders
Note: This product is delivered by Ang Mo Liang Teh. Please direct any shipping-related feedback or enquiries to them at cheers@amlt.sg.