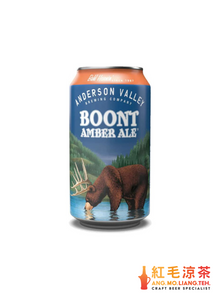 ✔ Authorised Retailer
Balance is what makes Boont Amber Ale so unique: rich, crystal malts give this beer a deep copper hue and contribute a slight caramel sweetness while the herbal, spicy bitterness from carefully selected whole-cone hops impart a crisp, clean finish. Hints of sun toasted grain, toffee, and fruity esters compliment the mellow, noble hop aroma.

Note: This product is delivered by Ang Mo Liang Teh. Please direct any shipping-related feedback or enquiries to them at cheers@amlt.sg.