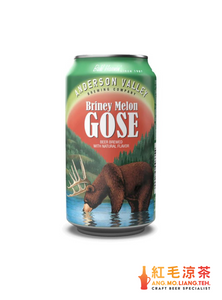 ✔ Authorised Retailer
The Briney Melon Gose boasts a thirst-quenching tart aftertaste that is perfectly balanced with subtle watermelon flavours and aromas. The addition of sea salt during the fermentation process creates a refreshing harmony between the acidity and fruity sweetness leading to clean, dry finish.
Recommended Serving Temperature: 10 - 13°C
Food Pairing: Shrimp and Scallop Ceviche with Mango Salsa
Note: This product is delivered by Ang Mo Liang Teh. Please direct any shipping-related feedback or enquiries to them at cheers@amlt.sg.