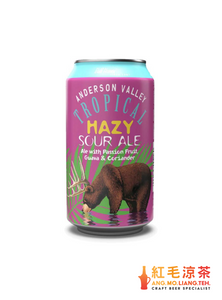 ✔ Authorised Retailer
This tropical hazy sour ale is brewed using traditional kettle souring recipes. Tropical flavours such as guava and passionfruit are introduced during the fermentation process. The haziness creates an aromatic beer that is perfectly balanced. As a bonus, this beer is low in carbs and calories.
Recommended Serving Temperature: 10 - 13°C
Food Pairing: Mussels, Fried Calamari and other rich seafood
Note: This product is delivered by Ang Mo Liang Teh. Please direct any shipping-related feedback or enquiries to them at cheers@amlt.sg.