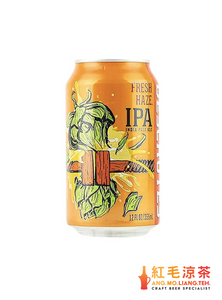 ✔ Authorised Retailer
Introducing the Deschutes Fresh Haze IPA, a twist on the flagship Fresh Squeezed IPA with a hazy and foggy body. This beer explodes in your mouth with orange and tangerine sweetness, with flaked barley and a soft malt body. Citrus-charged from Mandarina, Amarillo and Cashmere hops, this is orange juice for adults!
Recommended Serving Temperature: 8 - 10°C
Food Pairing: Tacos or Char-grilled Burgers with smoky barbecue sauce
Note: This product is delivered by Ang Mo Liang Teh. Please direct any shipping-related feedback or enquiries to them at cheers@amlt.sg.