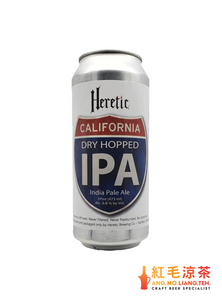 ✔ Authorised Retailer
Like driving down the coast of California, Heretics' smooth and easy IPA envelopes you with relaxing notes of pine trees and the crisp feeling of the Pacific Ocean. Bold notes of California citrus come from generously dry hopping this refreshing brew with modern American hops. Take a drink and remember what you love about a West Coast IPA. Because even if you choose the East, it doesn't mean you can't rest in the West.
Recommended Serving Temperature: 10 - 13°C
Food Pairing: Steak, BBQ, Mexican food
Note: This product is delivered by Ang Mo Liang Teh. Please direct any shipping-related feedback or enquiries to them at cheers@amlt.sg.