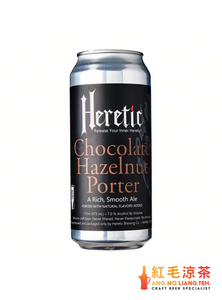 ✔ Authorised Retailer
Chocolate Hazelnut Porter, or CHP as they call it, is a rich, full-flavored, robust porter bursting with luscious Guittard cocoa and hazelnut. Notes of coffee and caramel round out this delicious treat. Many fans declare that the Chocolate Hazelnut Porter is a dessert in a glass, but we note it also has a nice semi-dry finish that keeps it easy drinking and not too heavy to drink by the pint.
Recommended Serving Temperature: 7 - 10°C
Food Pairing: Roasted Meat, Steaks
Note: This product is delivered by Ang Mo Liang Teh. Please direct any shipping-related feedback or enquiries to them at cheers@amlt.sg.