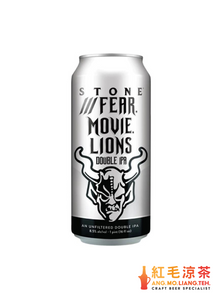 ✔ Authorised Retailer
This is Stone's take on a hazy East Coast Double IPA. Juicy and smooth with just the right touch of West Coast bitterness in the finish. The aroma on this beer is insane and reminds us of getting fresh fruit from a farm stand on the side of the road. Now, make that a farm stand on the side of the road in Yakima, WA during hop harvest. The aroma of fresh hops envelops!
Recommended Serving Temperature: 7 - 10°C
Food Pairing:  BBQ Pulled Pork, Phad Thai, Tempeh-Stuffed Red Bell Pepper
*This product is Vegan-Friendly
Note: This product is delivered by Ang Mo Liang Teh. Please direct any shipping-related feedback or enquiries to them at cheers@amlt.sg.