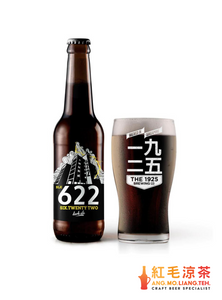 ✔ Authorised Retailer
Block 622 is probably the most well known beer brewed by The 1925 Brewing Co. The body is jet black with a smooth creamy foam head, and often gets mistaken for a stout. Flavours are bold and rich, with hints of coffee and caramel.
Recommended Serving Temperature:  7 - 11°C
Food Pairing: Chargrilled Steak, Cheese Burgers
Note: This product is delivered by Ang Mo Liang Teh. Please direct any shipping-related feedback or enquiries to them at cheers@amlt.sg.