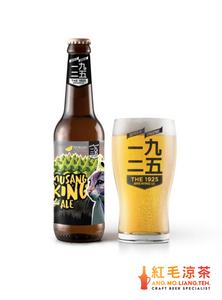 ✔ Authorised Retailer
Boasting a strong tropical fruity aroma including the unmistakable aromas of durian, this pale ale is brewed with an assortment of hops and fruits in collaboration with durian kings, Durian Edition. Using only Musang King Durian, the combination of unique flavours makes this pale ale truly a one of a kind. Refreshing, easy to drink, yet certainly special.

Recommended Serving Temperature:  8 - 10°C
Food Pairing: Cheese cake, Fried Chicken Nasi Lemak
Note: This product is delivered by Ang Mo Liang Teh. Please direct any shipping-related feedback or enquiries to them at cheers@amlt.sg.