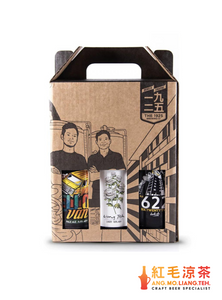 ✔ Authorised Retailer
This 6 pack gift set is the perfect gift to family, friends, and colleagues. Brewed locally by The 1925 Brewing Co. and specially curated by the brewmaster, EK Yeo. 
This gift pack consist of 6 signature brews from The 1925 Brewing Co.:
Note: This product is delivered by Ang Mo Liang Teh. Please direct any shipping-related feedback or enquiries to them at cheers@amlt.sg.