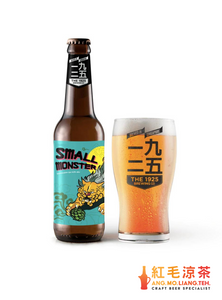 ✔ Authorised Retailer
A session-able IPA brewed with a combination of up to 3 different types of hops. A robust ale with a smooth mouth feel which finishes with the lingering notes of hops and mild dryness. Despite its style, the Small Monster is an IPA designed to quench the thirst of any avid drinker.
Recommended Serving Temperature:  7 - 10°C
Food Pairing: Ma La Hotpot, Indonesian Beef Rendang, Rich Tiramisu, Dark Chocolate Mousse
Note: This product is delivered by Ang Mo Liang Teh. Please direct any shipping-related feedback or enquiries to them at cheers@amlt.sg.