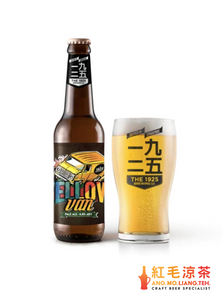 ✔ Authorised Retailer
Brewed primarily with the Citra hops. Designed to be a session beer, the pale ale seeks a delicate balance between both hops and malt. It brings familiarity, yet never fails to surprise the palate with the subtle bursts of Citra.

Pours well with a fully formed head of foam and is probably the most versatile beer to pair with any foods.
Recommended Serving Temperature: 8 - 12°C
Food Pairing: Grilled Greek Octopus, Seafood Paella
Note: This product is delivered by Ang Mo Liang Teh. Please direct any shipping-related feedback or enquiries to them at cheers@amlt.sg.