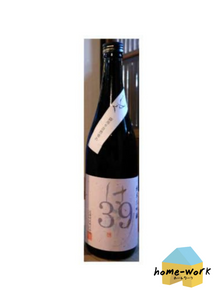 ✔ Authorised Retailer
The best Sake produced by this brewery. As with  Daiginjo, it has a refined Ginjo fragrance similar to green apples and melon, and is gentle and comfortable. The initial sweetness quickly develops into a well-balanced flavor with the umami and acidity leaving a crisp, rounded, and slightly dry aftertaste from the use of soft water. 
Bottle Stats
| | |
| --- | --- |
| Type: Rice | Abv: 15.3% |
| Brand: Hanamori Brewery | Region: Toyama Prefecture |
| Vol: 720ml | |
Note: This product is delivered by Home-work. Please direct any shipping-related feedback or enquiries to them.