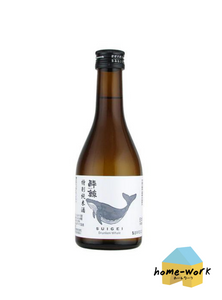 ✔ Authorised Retailer
A bottle brewed with the aim of drinking alcohol during meals that can be matched with daily evening drinks. In order to bring out the goodness of the material, sake rice is polished to a high-polishing whitening ratio of 55%, and it is made under detailed fermentation management by preparing a small amount. The aroma is modest, and it is finished in a junmaishu that is wide but sharp. 

 
Bottle Stats
| | |
| --- | --- |
| Type: Rice | Abv: 15% |
| Brand: Suigei | Region: Koichi Prefecture |
| Vol: 720ml | |
Note: This product is delivered by Home-work. Please direct any shipping-related feedback or enquiries to them.