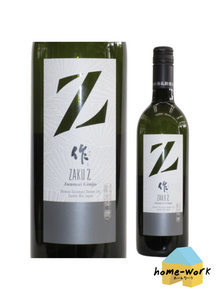 ✔ Authorised Retailer
This "Saku Junmai Ginjo Z Label" is a Junmai Ginjo sake that uses sake rice called "Mie no Yume". A gorgeous and refreshing scent with a plump fruitiness; it is a beautiful sake that is made with a transparent feeling. Also, the design of the bottle and label is stylish and modern. 

 
Bottle Stats
| | |
| --- | --- |
| Type: Rice | Abv: 15% |
| Brand: Seisaburo Shimizu Brewery | Region: Mie Prefecture |
| Vol: 720ml | |
Note: This product is delivered by Home-work. Please direct any shipping-related feedback or enquiries to them.