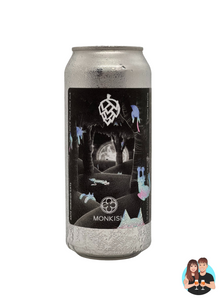 ✔ Authorised Retailer
Juicy, fruity, sour, hoppy - however you like your craft beer, BoozyChewy probably has you sorted. Fresh on the scene, having launched in 2021, this power couple's elevated "pandemic drinking" to the next level: serving craft beers from the US that you often won't find anywhere else in Singapore.
DDH TRIPLE IPA with Motueka and Citra (DDH TIPA version in the Never Sleep and Cousin of Death series).
Note: This product is delivered by BoozyChewy.  Please direct any shipping-related feedback or enquiries to them at boozychewy@gmail.com.