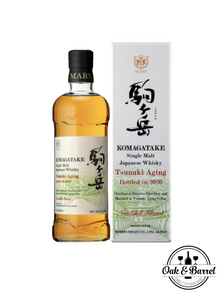 ✔ Authorised Retailer
This whisky began its life as new make made at the Mars Shinshu Distillery, before being transported all the way to the Mars Tsunuki Distillery in Kagoshima for storage. Distilled at Mars Shinshu Distillery and aged in a warmer region, this whisky has developed a distinct expression: It is citrusy, with candied lemon peel and a hint of peat on the nose, and smooth and sweet on the palate. The finish is luscious and lightly smoky.
Note: This product is delivered by Oak & Barrel. Please direct any shipping-related feedback or enquiries to them at orders@oakandbarrel.com.sg.