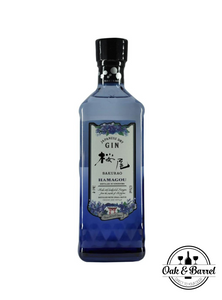 ✔ Authorised Retailer
The Sakurao Gin Hamagou is a limited edition expression which uses a special violet flower that grows near the distillery, the roundleaf chastetree - or the "Hamagou" in Japanese. The Hamagou is a flowering plant native to seashores across much of archipelago, which leaves have been used by the Japanese to make incense since the days of Heian Period (794-1195 AD). The Japanese Government had given the distillery special permission to collect these plants from the shores of Miyajima in Hiroshima prefecture to create this limited edition expression.
Note: This product is delivered by Oak & Barrel. Please direct any shipping-related feedback or enquiries to them at orders@oakandbarrel.com.sg.