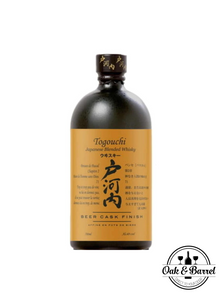 ✔ Authorised Retailer
This exciting new Togouchi Whisky is a blended release that was given a finishing period in a beer cask, imparting notes of malt, light citrus fruits, and gentle hops onto the smooth, lightly spicy spirit. A unique and limited release that is well worth trying.

Note: This product is delivered by Oak & Barrel. Please direct any shipping-related feedback or enquiries to them at orders@oakandbarrel.com.sg.