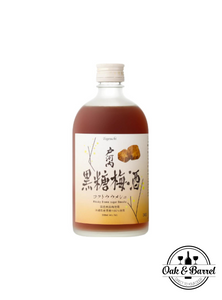 ✔ Authorised Retailer
Blended Togouchi whisky and 100% Okinawa brown sugar were used to create this liqueur. This has notes of rich brown sugar, a mild acidity of plum wine, and the smoky maturity of whisky. Enjoy neat, on the rocks, with soda or even create a chilled and boozy brown sugar milk concoction.

Note: This product is delivered by Oak & Barrel. Please direct any shipping-related feedback or enquiries to them at orders@oakandbarrel.com.sg.