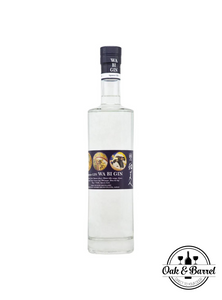 ✔ Authorised Retailer
Bi one with nature with Wa Bi Japanese Gin. This is produced at the Mars Tsunuki Distillery with nine botanicals were harvested from across the diverse landscape of Kagoshima Prefecture. These botanicals represent the natural environment of the Prefecture, among which you will find juniper berries, yuzu, green tea, ginger, lemon, Hetsuka bitter orange, Saigon cinnamon leaf, kumquat, shell ginger and perilla!
Note: This product is delivered by Oak & Barrel. Please direct any shipping-related feedback or enquiries to them at orders@oakandbarrel.com.sg.