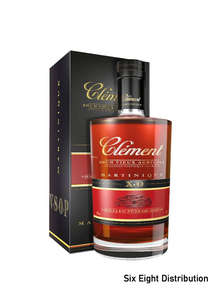 ✔ Authorised Retailer
Rhum Clément is produced and estate bottled in Le Francois, Martinique at Habitation Clément – the historical centre of rhum agricole-production.
Each vintage brings to the bottle spice, toffee, and tobacco flavours and Clément's Cellar Master has miraculously married them together to create a fin sipping rum. Semisweet finish, with tastes of nougat, candied walnut and dark honey. This rum is accentuated by the intense charred wood flavours balanced by the natural sweetness of the sugarcane distillate and displays some of the finest floral notes and pure character of the Clément cellar.
Note: This product is delivered by Six Eight. Please direct any shipping-related feedback or enquiries to them at timothy@sixeightdistribution.com.