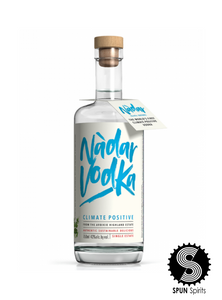 ✔ Authorised Retailer
This is the first single-estate distillery in Scotland. Founded by three brothers in 2013, Arbikie Highland Estate Distillery is a young distillery set up on a decidedly old hundred-year-old family farm in the Scottish Highlands. Using sustainable methods on traditional copper pot stills, Arbikie distills whisky, gins and vodkas from some of the most unusual ingredients.
Distilled from peas at Arbikie Farm, Nàdar Vodka is the world's first climate positive vodka. Every bottle of Nadar fixes 1.54kg of carbon in the ground. A tasty way to save the world.
Note: This product is delivered by SPUN Spirits. Please direct any shipping-related feedback or enquiries to them via WhatsApp.