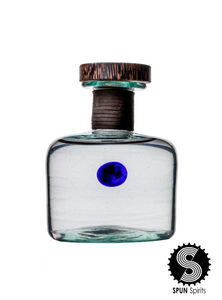 ✔ Authorised Retailer
The first Kenyan gin with all-African botanicals. Procera encapsulates the beauty of Africa in every sip. The spirit is distilled in Nairobi along with with 10 botanicals, with all ingredients locally sourced- including Madagascan pink pepper and Moroccan orris root. It is also the first gin in the world to incorporate Juniper Procera or African juniper which grows only in the highlands of Kenya and Ethiopia. The ingredient lends the gin a nuttier and earthier backbone.
This also comes in an exquisite hand-blown glass bottle, also produced in Nairobi.
Note: This product is delivered by SPUN Spirits. Please direct any shipping-related feedback or enquiries to them via WhatsApp.