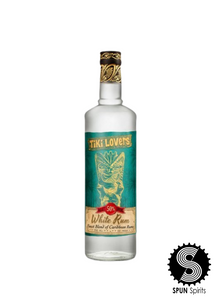 ✔ Authorised Retailer
Easy-going, yet the higher ABV gives it the volume required to cut through a fruity cocktail. Amp up your mixed serves today!
The Tiki Lovers White Rum is a blended rum created by the folks behind The Bitter Truth cocktail bitters. This bottle marries pot still rum from Jamaica's Monymusk and Worthy Park, along with pot still rum from Trinidad. Filtered to remove the colour and bottled at 50% ABV, this is a great white rum for those cocktails you've been planning. Mojito or Daiquiri? Isn't happy hour anytime?

Note: This product is delivered by SPUN Spirits. Please direct any shipping-related feedback or enquiries to them via WhatsApp.