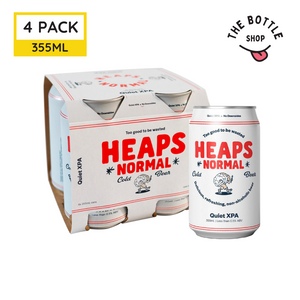 ✔ Authorised Retailer
Tastes like a delicious, refreshing beer tropical and citrus aroma with a lingering and unmistakably beery finish. Unfiltered with balanced bitterness and subtle malt sweetness, reminiscent of your old pals.
Note: This product is delivered by The Bottle Shop.  Please direct any shipping-related feedback or enquiries to them at sales@themadtapper.com.