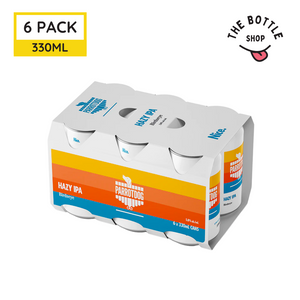 ✔ Authorised Retailer
Our feathered friends see the world differently. Through birds' eyes, things might look almost psychedelic to us, with heightened colours and fresh hues forming a surprising new spectrum. This hazy, citrus and stonefruit accented IPA with a mellow, soft and silky texture gives a similarly refreshing change of perspective.

Note: This product is delivered by The Bottle Shop.  Please direct any shipping-related feedback or enquiries to them at sales@themadtapper.com.