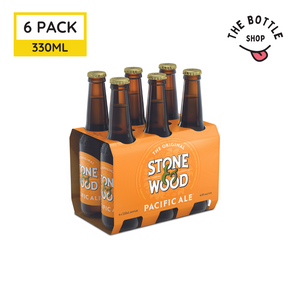 ✔ Authorised Retailer
Inspired by our home on the edge of the Pacific Ocean and brewed using all Australian barley, wheat, and Galaxy hops, Pacific Ale is cloudy and golden with a big fruity aroma and a refreshing finish. After being dry-hopped at the end of fermentation, our Pacific Ale is then drawn straight from the storage tank at the brewery into kegs and bottles.
Note: This product is delivered by The Bottle Shop.  Please direct any shipping-related feedback or enquiries to them at sales@themadtapper.com.