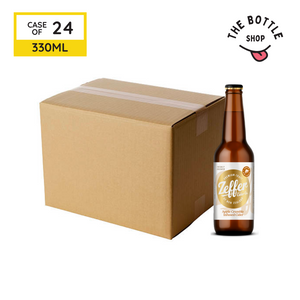 ✔ Authorised Retailer
This delicious cider has been spiced with cinnamon and blackberry leaves to give a mouthwatering drop that is like enjoying a piece of apple crumble with vanilla ice cream. Beautifully balanced with intense depth of flavour and Zeffer's signature freshness.
Note: This product is delivered by The Bottle Shop.  Please direct any shipping-related feedback or enquiries to them at sales@themadtapper.com.