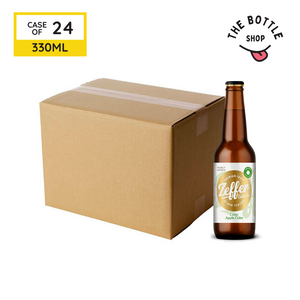 ✔ Authorised Retailer
Our Crisp Apple Cider was the first we ever released and it marks the beginning of our journey and passion for cider. A simple, honest cider that continues to be a mainstay in the Zeffer range and a team favourite on a hot summer's day. Crafted from a carefully selected blend of green apple varieties each known for its crisp, fresh flavours.

Note: This product is delivered by The Bottle Shop.  Please direct any shipping-related feedback or enquiries to them at sales@themadtapper.com.