Dassai comes to New York.
Japan holds a special place in the hearts of connoisseurs and by extension the mass consumer - it is a place where products embody remarkable quality, craftsmanship and reliability. Simply saying that something originates from Japan is sure to carry a place-of-origin premium - and for the most part that's not without merit - consider high-grade sashimi, timepieces, electronics, and even fruits and vegetables, and it goes without saying, alcoholic beverages.
Yet, talk to Japanese locals and you might be surprised to hear a completely different story. As the saying goes "the grass is always greener on the other side" - it seems like there is more interest for Japanese products outside of Japan than within. Just ask Sake and Shochu producers who have faced declining demand for decades. These big native industries have suffered with an inability to appeal to the local market in the face of a whole slew of internationally imported offerings that seem more exciting.
Local alcoholic beverage producers have had to think fast on their feet if they want to survive. The Yamaguchi Prefecture where Dassai originates. (Image Source: The Value)
Consequently Sake producers have turned their eyes abroad, where the global demand for Sake remains healthy and demonstrates a potential for growth and appreciation. Meanwhile, Shochu producers have not enjoyed as much embrace even internationally, although that has not (and should not) stop them from trying, and as a result many have turned to producing Japanese whiskies, which are having a real moment right now, the likes of Kanosuke Distillery, which is enjoying great success as a Japanese whisky maker.
A stark reminder of the tough domestic alcohol production landscape in Japan, close to half of all Sake breweries have shuttered since the 1970s and consumption of Sake has fallen to less than a third of 1995 levels, according to the Japanese government.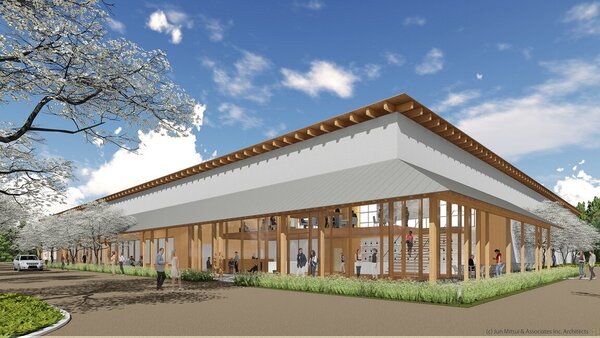 A rendering of what the New York Dassai brewery will look like. (Image Source: Asahi Shuzo)
Yet, one of the most popular Sake producers - Asahi Shuzo, maker of the hugely popular Dassai Sake, is going even further - they want to bring Sake brewing to the US, specifically Hyde Park, New York.
While the brewery that produces Dassai has not always been the success it now is, Kazuhiro Sakurai, who helms the family business, has done a great deal of turning what was a rural Sake brewery on the brink of bankruptcy into a global brand so desired that it is nicknamed the "Phantom Sake" because customers can never find it on shelves.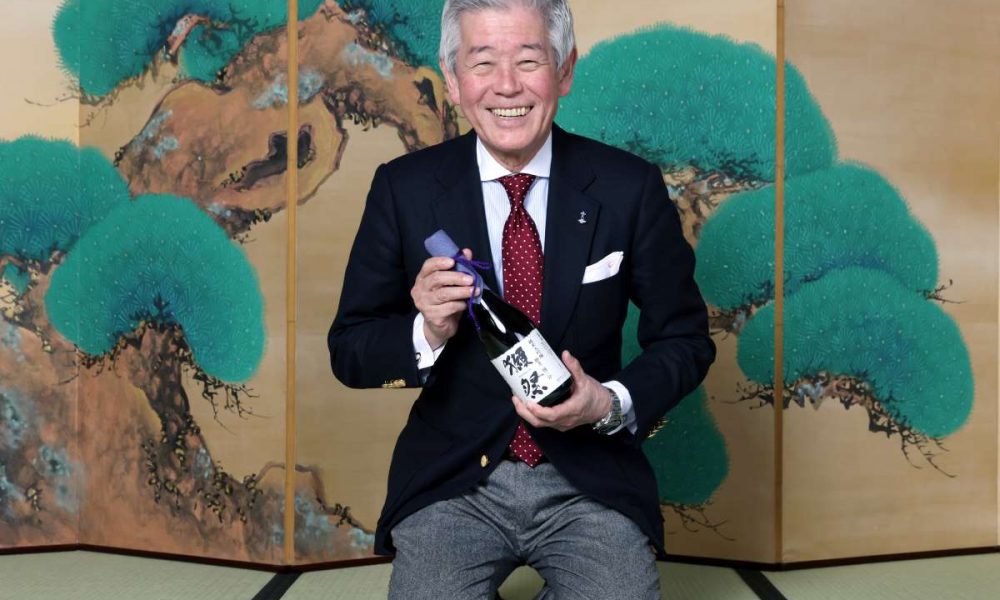 Sakurai can be credited for bringing his family's rural brewery to the international stage through some bold bets and good marketing. (Image Source: Japan Forward)
By focusing on ultra-premium high-quality Sake and cutting out everything else less-than, Sakurai has helped associate Dassai with the highest quality. This was done by shifting production techniques to ensure the rice used for brewing was polished down to amongst the industry's most rigorous levels - leaving only about 23% of the rice core remaining for use, whereas the industry typically polishes the rice used down to under 50% as the benchmark. With far less rice remaining (which itself is an intensive level of craftsmanship to ensure the rice remains intact), fermentation also has to be carried out at lower temperatures of 5-10 degrees and over a longer period of time for as long as 30 days or more. This cost and time intensive laborious process is what allows Dassai to achieve a silky smooth, floral and clean Sake.
Yamada-nishiki brown rice grains are polished down to 23% of their original size before they can be used for brewing at Dassai. (Image Source: Nippon.com)
And while this has allowed Dassai to achieve international demand and accreditation, so much so that in 2021, shipments outside of Japan actually overtook domestic sales for the first time in the brewery's 74 year history, Sakurai understands that the brewery cannot limit itself to production only in Japan. A testament to its international embrace, a limited edition bottle of Dassai recently hammered for sale at Sotheby's Hong Kong for almost $8,000.
Dassai made its debut on Sotheby's Hong Kong for $8,000, demonstrating its strong international acclaim. (Image Source: FG Art & LIfestyle)
As the domestic market continues to shrink, a phenomenon that Sakurai quickly embraced, the brewery understands that it must entrench itself in key overseas markets - the likes of US, Hong Kong, Singapore, UAE, and France. Currently, China and Asia more broadly accounts for 70% of all sales, but Sakurai expects overseas sales to hit 90% of all the brewery's sales in the future, and the brewery would do well to not put all its eggs in one basket.
A clear sign of the brewery's commitment to its international push - the New York brewery was announced as early as 2017 and despite almost three years of delays and construction costs running 6-7 times more than the original $7 million budget, Sakurai plans to see to its completion in December 2022.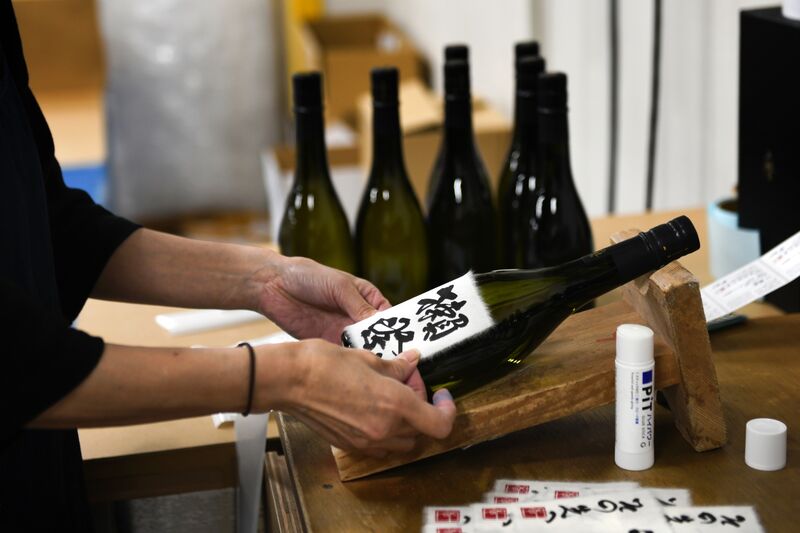 Dassai's New York location will help get the brand unparalleled exposure to the US consumer base. (Image Source: Bloomberg)
This will help enable Dassai's Sakes to enjoy unparalleled exposure as Sakes imported into the US from Japan face high alcohol duties that puts the already premium-priced Sakes at an even higher end and blocks their distribution at local restaurants and at retail from which everyday consumers can gain awareness of the Sake.
That's not all the brewery is doing - back in 2015, Sakurai's father, Hiroshi sought to modernise aspects of the brewery's operations by outfitting it with more modern equipment, while retaining some practices such as koji insemination by hand, as well as converting its production to all year round rather than seasonally.
Dassai will hope to replicate its intensive and unique Sake brewing process in New York without any loss of quality. (Image Source: The Value, Nippon.com)
The brewery has also sought to introduce its Sakes through other means - particularly by aligning themselves with food pairing. In 2018, Dassai worked with renowned Japanese confectionary maker Warakubeniya to produce Dassai Sake-flavored chocolate truffles, the Dassai Matcha Truffle, which was a big hit, utilising premium Sake from Dassai and prized Matcha from the Uji region in Kyoto. In 2020, Dassai worked with popular Japanese fast-food chain Mos Burger to retail a Dassai Sake-flavored Milkshake. And in 2022, Dassai worked with famous brand Canoble to produce Dassai Sake-flavored Butter.
Dassai's Sake Milkshake collaboration with Mos Burger. (Image Source: Casey Baseel, Sora News 24)
Sake Butter. (Image Source: Casey Baseel, Sora News 24)
Safe to say these were all big hits, to the extent that when Dassai collaborated for a local festival pop-up in which attendees can enjoy a Dassai Sake Muscat Parfait, the online ticketing system crashed and reservations had to be suspended, only to later be resumed for just one day due to overwhelming demand.
The Dassai Parfait that crashed the Internet. (Image Source: Oona McGee, Sora News 24)
Ultimately, it remains to be seen if Dassai's international push will achieve its desired success, but it certainly won't be for a lack of trying. Till then Americans can look forward to quality Sakes appearing in a supermarket near them.
Kanpai!
@111hotpot
Filling a bookshelf? We picked these for you.
ADVERTISEMENT