The Best of Tokyo Whisky & Spirits Competition (TWSC) 2022
One of the biggest whisky and spirits festival/competitions in Asia (and the only competition of its kind in Japan) is out with the best bottles they think we should be drinking right now - the Tokyo Whisky & Spirits Competition (TWSC) 2022!
The Tokyo Whisky & Spirits Competition (TWSC)
The event hosted by the Whisky Culture Institute sees over 240 experts, including bartenders, producers, distributors, journalists and specialists, come together nationwide to participate in a blind taste test of more than 2,700 spirits entrants, which are grouped broadly into Western Liquors and Shochu.
These judges take part in two series of tastings, with the first session in January to February and the second session in early March, which is held in Tokyo.
Overview of the 2022 Wester Liquors Edition of TWSC
Of the 2,711 entrants, 23 Highest Gold's, 189 Gold's, 190 Silver's and 82 Bronze's were awarded, bringing the total number of award recipients to 484.
Scotch whiskies took home a total of 7 Highest Gold's, while Japanese whiskies took back a total of 4 Highest Gold's, with American whiskies and Taiwanese whiskies each bagging 1 Highest Gold in their respective categories. Outside of whiskies, the Brandy and Rum categories received 3 Highest Gold awards, while Agave Spirits and Gins each took home 2 Highest Gold's.
The Highlights
With more than 2,711 entrants, we summarise the highlights, bringing you the hottest right from the heart of Tokyo, some of the select bottles the panel felt were the best of the best, those who took home the coveted Highest Gold's.
Without further ado, let's get a crackin'! Here are some of the highlights that stood out to us.
1. Loch Lomond Inchmurrin 12 Years
Aged in three types of American Oak casks, Loch Lomond Inchmurrin 12 year old single malt shows off the fruit and sweet elements of our distillery's signature style with delightful notes of peach, apricot, toffee and vanilla. 
2. Bruichladdich Organic 2010
The whisky we distil from the organic barley of Mid Coul reflects the complex natural flavours of the landscape. Just as our stillmen refuse to abandon the traditional crafts of distillation in favour of automation or industrialisation, so farmer William Rose rejects the use of herbicides, pesticides and artificial fertilisers. 
Elegance, richness and definite Bruichladdich DNA. The depth of flavour comes from the malt and its transformation through the alchemy of distillation. The spirit is pure and fresh, the oak rich and honied, together with time the combination of great oak, superb barley and slow distillation make for an amazing exploration of the fundamentals of making whisky.
3. Macallan 1989 SMWS 30 Year Old 24.140 "Sublime Nectar" & Mortlach 1987 SMWS 31 Year Old 76.143 "Dancing Sevillanas In The Moonlight"
Macallan 1989 SMWS 24.140 "Sublime Nectar" - A mesmerising sweet and floral yet extremely delicate scent bewitched us and we felt we had fallen under a spell. Veil-like aromas of rose petals, peach orchards, orange blossom, marzipan and a summer fruit liqueur emerged and much later (it deserves that time), we slow-cooked succulent braised venison. The taste neat was simply sublime, like a scoop of thick New Zealand Manuka honey with that characteristic earthy, oily, herbaceous and florid rich, complex flavour. Diluted, the aroma turned to butterscotch, rose water and mead whilst on the palate a strawberry-orange mélange served over vanilla ice-cream and garnished with mint sprigs.
Mortlach 1987 SMWS 76.143 "Dancing Sevillanas In The Moonlight" - The first sniff evokes sherry wine, leather boots and the inside of a jazz guitar – also apricot flan, chocolate orange, iced gingerbread, prune juice and toffee apples. The mouth-filling palate suggests sherry trifle, pastel de nata, orange peel, spiced The palate is easier but still rich and satisfying, with rum baba and thick- cut marmalade – feels like dancing Sevillanas in the moonlight. After 30 years in bourbon wood we transferred this into a first-fill oloroso hogshead.
4.  Kanosuke 2021 First Edition
"Single Malt Kanosuke 2021 FIRST EDITION 58% 700ml" is a single malt Japanese whisky which embodies Kanosuke Distillery's concept of "MELLOW LAND, MELLOW WHISKY" and was produced using all 3 of our pot stills, aged in several varieties of oak barrels, and blended together after 3 years of maturation. Produced between 2017-18 and is their first single malt Japanese whisky.
Made with unpeated malt, it is bottled at cask strength from a blend of barrels, with re-charred American white oak ex-"Mellowed Kozuru" aged shochu casks as key.

5. Ichiro's Malt & Grain Blended Japanese Whiskey 2022 Edition
The Ichiro's Malt "Blended Japanese Whisky Limited Edition" series uses Chichibu Distillery's long-matured single malt whiskies and the whiskies from now defunct Hanyu and Kawasaki distilleries.
Offering complex aromas from the blend of multiple base whiskies, it is oaky, peaty, with notes of dried fruits and honeyed sweet aromas. The taste is woody but smooth, demonstrating great maturing, whilst balancing sweet molasses and vanilla. It also showcases some herbal and spicier notes.
(Image Source: Dekanta)
6. Ken's Choice 2007 Chichibu Cask American Whiskey #3932 / Jazz Instrumental Trumpet
East meets West. A single cask distilled at an undisclosed Kentucky distillery (although likely Wild Turkey based on previous releases) in 2007 and matured there until 2014. The whiskey was then shipped across the Pacific for a second maturation in a cask at Ichiro Akuto's Chichibu distillery in Japan, before being bottled in 2021 for as part of the Jazz Instrument series. 
7. Kavalan Solist Moscatel Sherry Cask
Moscatel is a special variety of sherry wine. The combination of Moscatel casks, Kavalan new make and our subtropical heat is simply magical in terms of maturation quality. This Kavalan single malt is packed with surprises for all of the sensory receptors that once again brings out Kavalan's richness and complexity to its fullest.
8. Appleton Estate 21 Year Old
Appleton Estate remains one of the most well-known producers of rums from Jamaica.
The spirit showcases extraordinary richness and an incredibly creamy mouthfeel. Despite its outstanding age, the rum avoids being overoaked, with excellent balance between cask and spirit.
Drinkers should expect notes of rancio, raisins, stewed pears and dried fruit, dark oak, citrus fruit, baking spices, molasses and burnt sugar. Stand-out flavours of chai, peaches and tropical fruit round out the finish. These notes are given something of a boost by the bump in proof to 43% ABV.
9. Rum Nation Panama 21 Years Old
An aged rum that manages to stay fresh and not too heavy. The soft and fresh style is quite unusual for such an old rum, which remains stimulating and lively, and devoid of excessive wood. It is fresh, fragrant and sweet on the nose, sporting dried figs and dates, tobacco and Pedro Ximenez wine. It tastes soft, velvety, and of chocolates, candied oranges and mixed tropical fruits.
10. Cascahuín Tahona Reposado
100% of Agave rests in spent American oak barrels and used for tequila for more than 20 years, the maturation or rest time lasts from 6 to 8 months in the barrels.
Fragrance of cooked agave and gentler aromas of honey, vanilla, having a very peculiar aroma of dry land, without losing the characteristic of agave. It is a balanced drink, where sweet flavors of cooked agave and wood (American oak) are to be found, resulting in a good combination evoking a silky sensation to the aftertaste.
11. Don Julio 1942
Celebrated in exclusive cocktail bars, restaurants and nightclubs, the iconic Don Julio 1942 Tequila is the choice of connoisseurs around the globe. Produced in small batches and aged for a minimum of two and a half years, Don Julio 1942 Tequila is handcrafted in tribute to the year that Don Julio González began his tequila-making journey.
12. Sakurao Original Gin
A craft gin that utilizes 9 kinds of botanicals, including fresh citrus from Hiroshima, and is distilled using a combination of steeping and vapor methods.
Besides 9 kinds of botanicals from Hiroshima, 5 kinds of imported botanicals such as juniper berry and coriander seed are also used for Sakurao Original Gin. The fusion of a citrus-like aroma with the traditional taste of gin is the most distinctive feature of our original gin.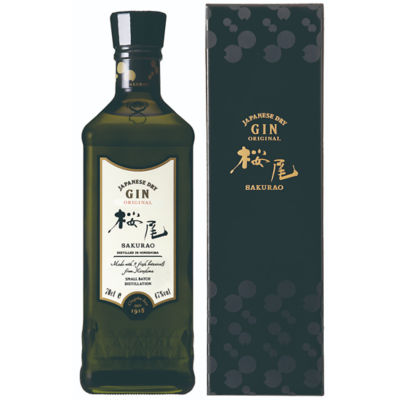 13. Suntory Roku Gin
In Japanese, Roku translates as the number six. Inside every bottle of Roku Gin, you will find six very special botanicals that are sourced in Japan. These represent Suntory's commitment to only use the best ingredients harvested from the best growing areas in Japan. Every aspect of Roku Gin is crafted by Japanese artisans with a centuries-old tradition of meticulous attention to detail.
Aromas of Cherry blossom and green tea provide a floral and sweet scent, while the palate is complex, multi-layered, yet harmonious. Japanese botanical notes with yuzu occupies the top note. With a smooth and silky texture, the crisp Japanese sansho pepper brings a little spiciness to the finish.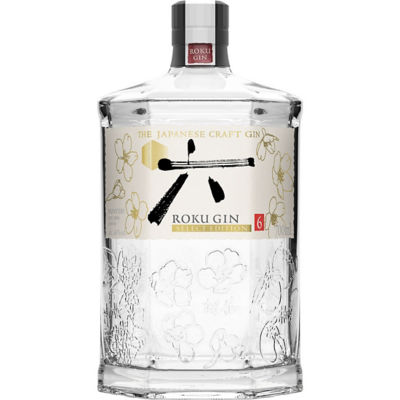 That's A Wrap
The Western Liquors segment of the TWSC 2022 is now concluded and has brought to fore quite the range or spirits, some fairly expected, such as Johnnie Walker's Black Label and Ballantine's 30 Year Old blended scotch, or Suntory's Yamazaki 18 Years Old and Hibiki 21 Years Old, yet some more interesting winners have emerged - Ken's Choice American Whisky matured in ex-Chichibu casks, for example.
Meanwhile, some names we're happening to spot as consistent winners across key spirits competitions are becoming clearer - Kanosuke is certainly one to watch, while over in the Scotch's, Loch Lomond's Inchmurrin has been quietly sweeping fans off their feet.
While rums, brandies and agave spirits are still relatively smaller categories in Japan, some exciting names are appearing such as Japanese distributor ePower's Rum Nation Panama 21 Years Old and Hiroshima Prefecture's Sakurao Original Gin.
For the full list, do check out it here.
Till next year folks!
Kanpai!
@111hotpot
Filling a bookshelf? We picked these for you.
ADVERTISEMENT