Single Malt Kanosuke Artist Edition #001, 50% ABV
It's very heartwarming to see a bustling Japanese craft whisky scene producing its first fruits – a wave of young upstarts finally ready to push their produce onto shelves, across bars and into the hands of eagerly awaiting fans.
Of course, the phenomenon is not without its detractors – overpriced, "too young, too soon", anything and everything goes, indiscriminate selling and buying, flooded auction sites, no respect for quality. Ask anyone for a single complaint and they'll give you four more for free. I won't go into debunking (at least in this post) why I don't necessarily think that those are even handed comments. 
I want to point towards something more interesting. As much as there's been a great deal of hype surrounding releases from the young Kanosuke, Shizuoka, Nagahama, Saburomaru, Sakurao, Akkeshi, Asaka, and a handful of others, heck throw in Chichibu as well, it does seem that for the most part their contents have lived up to the whisky community's expectations. They've been met with generally, and even sometimes much to the surprise of reviewers themselves, positive reviews, and have done a pretty spectacular job at competition showings (for what that's worth). In the most recent 2022 season of the World Whiskies Awards, Asaka's Yamazakura took home "World' Best Blended Malt", Akkeshi snagged the "World's Best Blended" award, Kanosuke sweeped prizes for not just their inaugural two releases, but even won "Best Japanese Single Malt" for a small batch distillery exclusive.
The performance of some the new Japanese craft distilleries shouldn't be overlooked. (Image Source: Kanosuke)
Now, you might be tempted to refute their outperformance as them being popular amongst fans as J-whisky fever hits all time high, or perhaps that they have been more aggressively marketing themselves and putting themselves through competitions (which are blind taste tested mind you). But take a step back and you'll notice that whisky fever is record high globally, prompting a whole slew of new distilleries across the world, from their birthplace in Scotland, to India and Australia. This isn't just a Nippon phenomenon. 
Having tried some of these distilleries' produce, I can personally attest to their astounding quality – they're not playing around, these folks know how to make some damn good whisky.
Which begs the golden question – why's that?
I've given this quite the fair bit of thought and have tried to deduce some sort of localized Japanese magic DNA – and here's what I've come to conclude. Many of these distilleries aren't really new, with many of them serving as a sort of extension to a parent company who has accrued years  - nay, decades - of making, blending, importing, or distributing alcoholic beverages.
Despite only having very modest operational capacity by Japanese whisky production standards, it's done very little to limit the success of Ichiro Akuto and Chichibu Distillery. (Image Source: Punch Drink)
Let's start with the biggie – Chichibu Distillery. Chichibu is helmed by Ichiro Akuto, whose family has been in the Sake brewing business since the 17th Century, and whose grandfather had operated the legendary now-defunct Hanyu Distillery, much of what was left when it was shuttered, went into Ichiro's earliest bottlings.
As for Kanosuke, Saburomaru and Sakurao, each of them are the whisky producing unit of longstanding Shochu producers, the latter of the two have also been producing "whiskies" (or at least have tried to produce what they labelled as whiskies) for decades and only recently cleaned up their distillery for a fresh start.
Nagahama belongs to the Roman Beer Company whose primary business was beer making and operating a brewpub. Asaka, Akkeshi and Shizuoka, all started out as alcohol distributors before themselves getting into the business.
The ZEMON cast copper pot still pioneered by Saburomaru Distillery will certainly play a pivotal role in shaping the whisky landscape in the years to come. (Image Source: Whisky Magazine)
Evidently, these aren't what you'd consider green thumbs when it comes to alcohol making, with many of them being multi-generational heirs to alcoholic beverage producing or distributing family businesses. That's something that carries forth a whole lot of experience and in some cases, such as Kanosuke, much needed financial resources to tap on. So not only do they already have some idea about what makes good alcohol and how to make it, but they also have the resources to go pretty damn hard in setting up some pretty high end whisky production set ups – just take a gander at Saburomaru's pioneering cast copper pot stills, the first of its kind. And if they don't, they can always tap on a robust crowdfunding environment (which is what Saburomaru Distillery did) or take pre-orders on "owner's casks" – casks set aside for early private customers, which was what Shizuoka Distillery did.
Experience + Money = Good Whisky 

A simple enough formula.
The reality is this is all part of an even bigger trend. Before Japan had whisky, they had Shochu, a distilled local alcoholic beverage that can loosely be made from anything from rice, barley, sweet potatoes, buck wheat or brown sugar. There's also, of course, Sake, but Sake demand has continued to steadily climb as the world continues to enjoy the rice-based alcoholic beverage. The same can't really be said for Shochu, which has faced multi-year declines in sales. This prompted a whole swath of Shochu producers clustered around areas like Kyushu, which is traditionally known for producing the local beverage, to take a good hard look around at what other alcoholic beverage was doing well. And there you have it - bingo – Japanese whisky, the world simply can't have enough of the stuff.
Kanosuke Distillery belongs to a multi-generational Shochu maker famous for pioneering barrel aged Shochu, with their brand Mellowed Kozuru. This introduced Japan to a much more rounded and deeper Shochu than it had previously known. (Image Source: Shizuku)
As Kanosuke's founder, Yoshitsugu Komasa, the fifth-generation heir to Shochu-maker Komasa Jyozo, puts it clearly, the family business would have to "speak the same language" as the global audience in order to stay successful – that means using whisky as a foot in the door and drawing consumers back to Shochu. The inaugural release from Kanosuke, the Single Malt Kanosuke 2021 First Edition, saw the distillery's whiskies aged primarily in ex-Shochu casks, having held none other than Komasa Jyozo's famous Mellowed Kozuru Shochu. And the reception to which was spectacular, with the distillery even subsequently receiving investment from drinks conglomerate Diageo. 
This all puts some substantiation to the hype Japanese craft distillers have been receiving in recent years – maybe their whiskies really are that good, no matter their youth, distillery or expression. And it's not without good reason after all.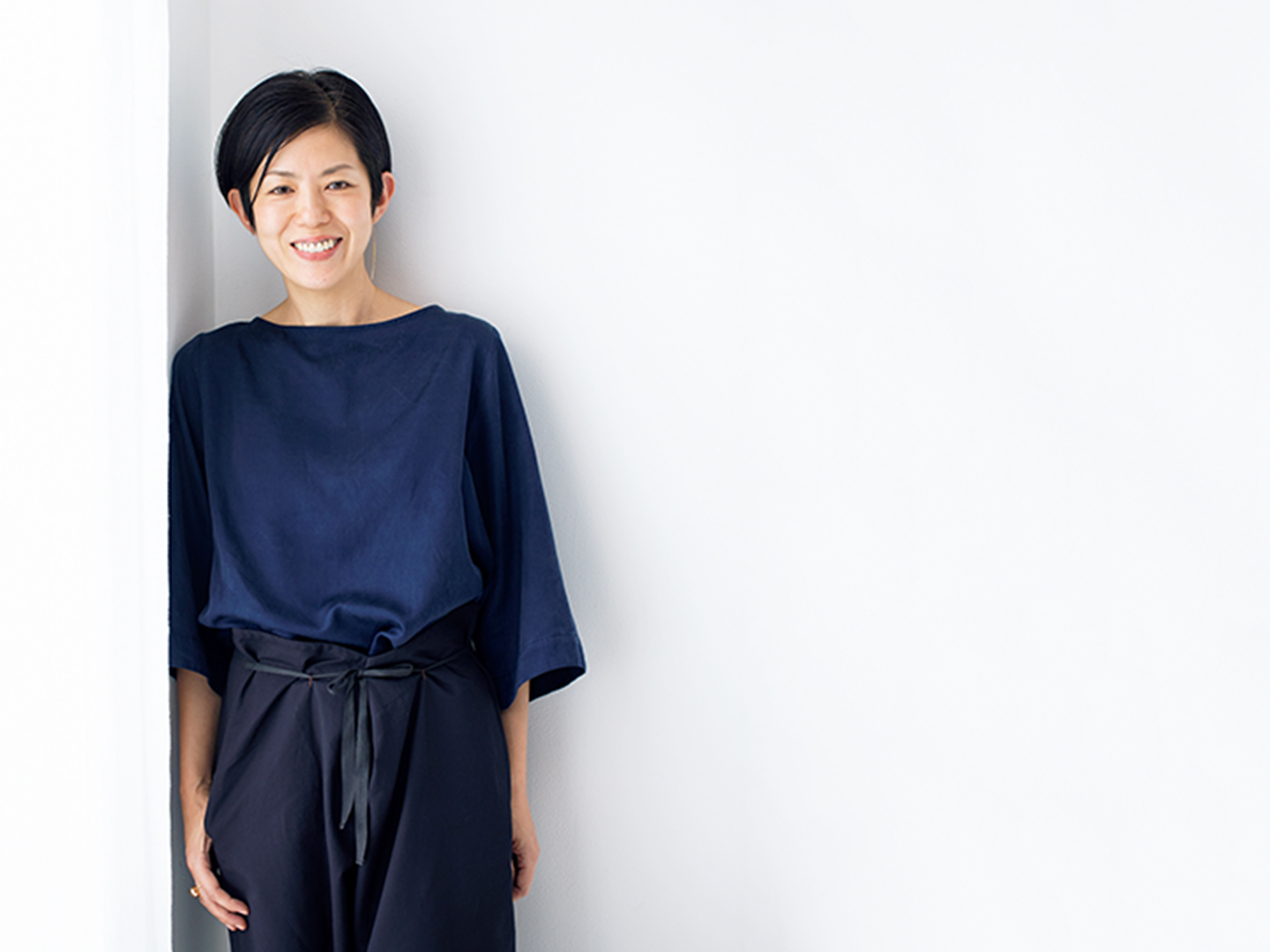 Mariko Hirasawa's art kickstarts Kanosuke's Artist Edition with a label symbolising Wood - one of five core elements in Japan's Godai philosophy. (Image Source: Saishunkan)
So today, we're going to try the first release from Kanosuke's Artist Edition range. The range is inspired by Japan's local "five elements" philosophy, or Godai, which symbolizes balance, harmony, and understanding and appreciation for the natural world that humans live in. This comprises of Wood, Fire, Earth, Metal and Water. The first of the range, #001, represents the Wood element, and features a label depicting a tree and a horse, by Japanese artist, Mariko Hirasawa.
"I depicted an oak tree growing strongly from the earth of Kagoshima to the sky. I imagined the whisky born in Europe is now growing healthily here in Kagoshima. And not only for men, but also for women who live with strength and suppleness like this tree. The color of the product is gentle, with the hope that you will hold it in your hand."

– Mariko Hirasawa
The whisky itself is made using non-peated imported UK malt, distilled in 2019, and subsequently matured in American Oak recharred casks. Unexpectedly, the limited edition bottle was sold at selected liquor stores around Japan that had a special contract with Komasa Jyozo to carry its Kura no Shitama Shochu. As they say, all roads lead to Shochu. 
Let's give it a go.
Single Malt Kanosuke Artist Edition #001, 50% ABV - Review
Color: Deep Amber
English desserts and tea all the way on the nose. (Image Source: Rojgar Aur Nirman, Masterclass, T2 Tea)
On the nose: Rich, aromatic, almost syrupy – it immediately strikes as pancake syrup, honeyed and spiced, with butter, caramel and vanilla sauce. It sports rich, sweet cooked fruit or fruit jam – apricots, raisins, prunes. Gentler notes of English breakfast tea and oak.
A lovely warmth and tingle reminiscent of the sensation you'd find from Sambal chilli. (Image Source: Cook Me Indonesian)
On the palate: The tempo jumpstarts – a lovely spiciness and warmth – think the intensity of bird's eye chilli but the deep, lasting warmth of sambal. Medium-bodied, it holds up well, with a good heft and doesn't break apart on the palate. It does get quite punchy, revealing some youth on the palate.
A rich, deep taste with spiced apples, toffee apples, malt biscuits, roasty espresso ice cream and dark chocolate bits. (Image Source: Taste of Home, Nibble My Biscuit, Salt Pepper Skillet, Cleveland Clinic)
Sweet, but not cloying, buttery, malt biscuits, Graham crackers, with more spiced honey, caramel, and more interestingly green apples – spiced Green apples! Toffee apples and cinnamon spiced apples; sweet, rich, slightly tart. Also with a side of espresso ice cream – light but fragrant and slightly roasted. Dark chocolates, vanilla, black tea and oak, all over a warm yet satisfyingly tingly sensation.
The finish: Good warmth, fairly long, fading out with green apples, cinnamon, vanilla and oak. Clean, crisp finish.
My Take
This expression really punches far above its age and more broadly the youth of the distillery itself. It has incredible aromas – mellow (which was their tagline anyway), yet rich, complex and outstandingly inviting. On the palate, it falters ever so slightly, just a tad too hot and punchy (from the ethanol), and yet the spiciness and warmth was thoroughly enjoyable, with a lovely note of green apple and roasted espresso. This mostly followed through on the finish which remained consistent with everything else. Frankly, this was like an English dessert of pancakes, apple pies, jam tarts and tea cakes – cozy, warm and satisfying.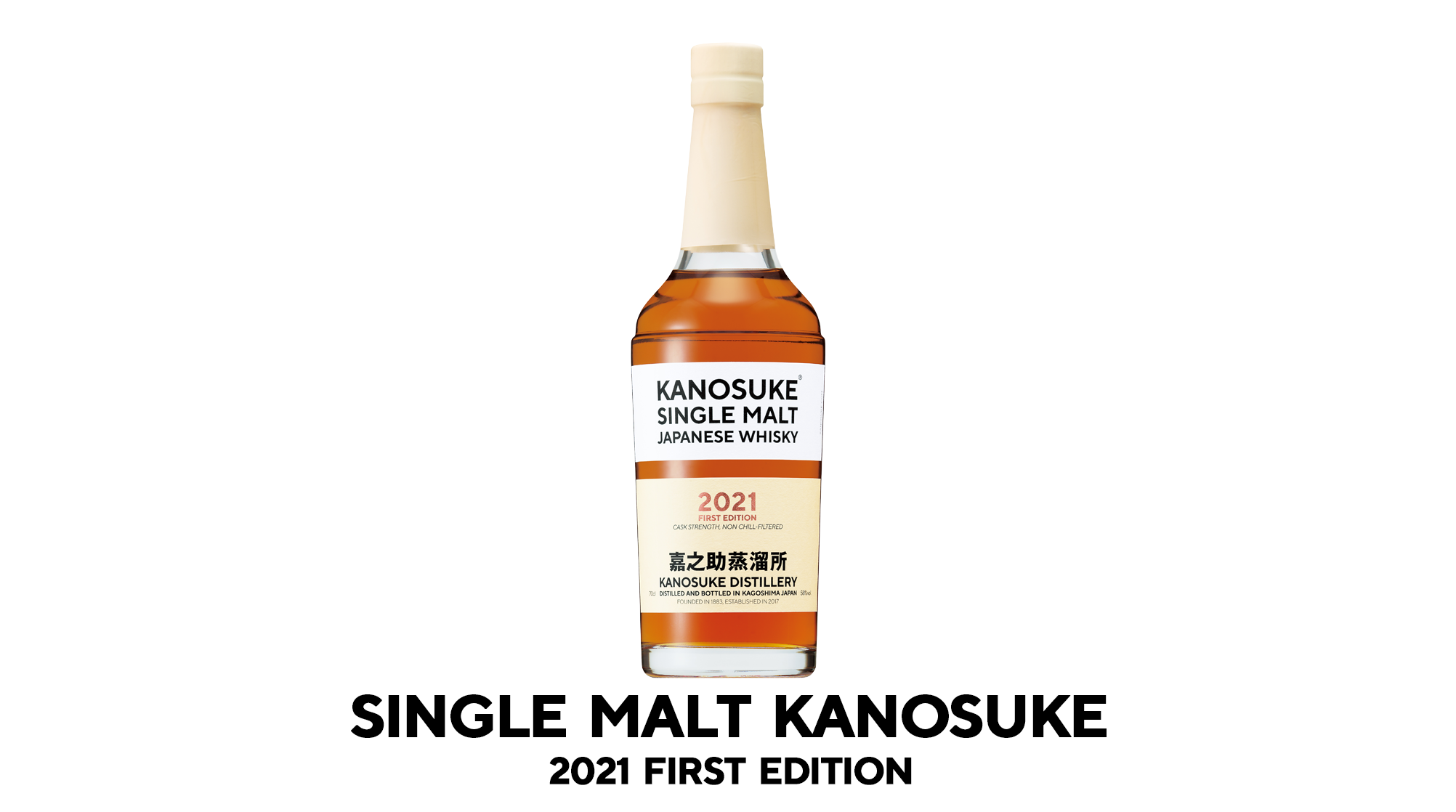 The Artist Edition #001 as good as it is, feels like one half of the story, with the other half lying in expressions till date, such as Kanosuke's 2021 First Edition Single Malt, which features aging in Kanosuke's parent, Komasa Jyozo's ex-Mellowed Kozuru Shochu barrels. (Image Source: Kanosuke)
That said, I can't help but wonder if what I've found here is simply the chassis and I've yet to experience the full bells and whistles – which I would believe I could get a better glimpse of from the Kanosuke 2021 First Edition Single Malt which was matured in ex-Mellowed Kozuru Shochu barrels. Also, a key component for Kanosuke is also the distillery's geographical location – on one of Japan's longest stretches of white sand beaches (Fukiage hama) facing the sea, which is supposed to allow sea spray to influence the whiskies aging in the distillery. I haven't quite picked up on any salinity which I would imagine could add more dimensionality to the otherwise warm, rich, and generally fruity, sweet and buttery whisky.
My Rating

💎

A diamond in the rough! Lots of potential but they're still on their way to expressing the distillery's true character. This expression feels like just one half of the story that's just missing the icing on the cake - aging in ex-Shochu barrels.
As I wrote at length about, I do believe there is a case to be made for some of the new generation of Japanese craft distilleries – taste any of them and you'll be convinced that they aren't messing around. While they haven't reached their full potential, with some jagged edges from time to time, these expressions aren't indicative of folks who haven't got a clue and are just starting from scratch. These are distilleries who know exactly what sort of whisky they want to create and are simply in the unavoidable process of iterating and nailing it down to a tee.
It'll be an interesting decade to watch them evolve. I fully look forward to the creative value they bring to the whisky world. Don't sleep on 'em!
Kanpai!
@111hotpot
Filling a bookshelf? We picked these for you.
ADVERTISEMENT